Welcome to
Vintrendi Wine Company
Experience Wine, Redefined.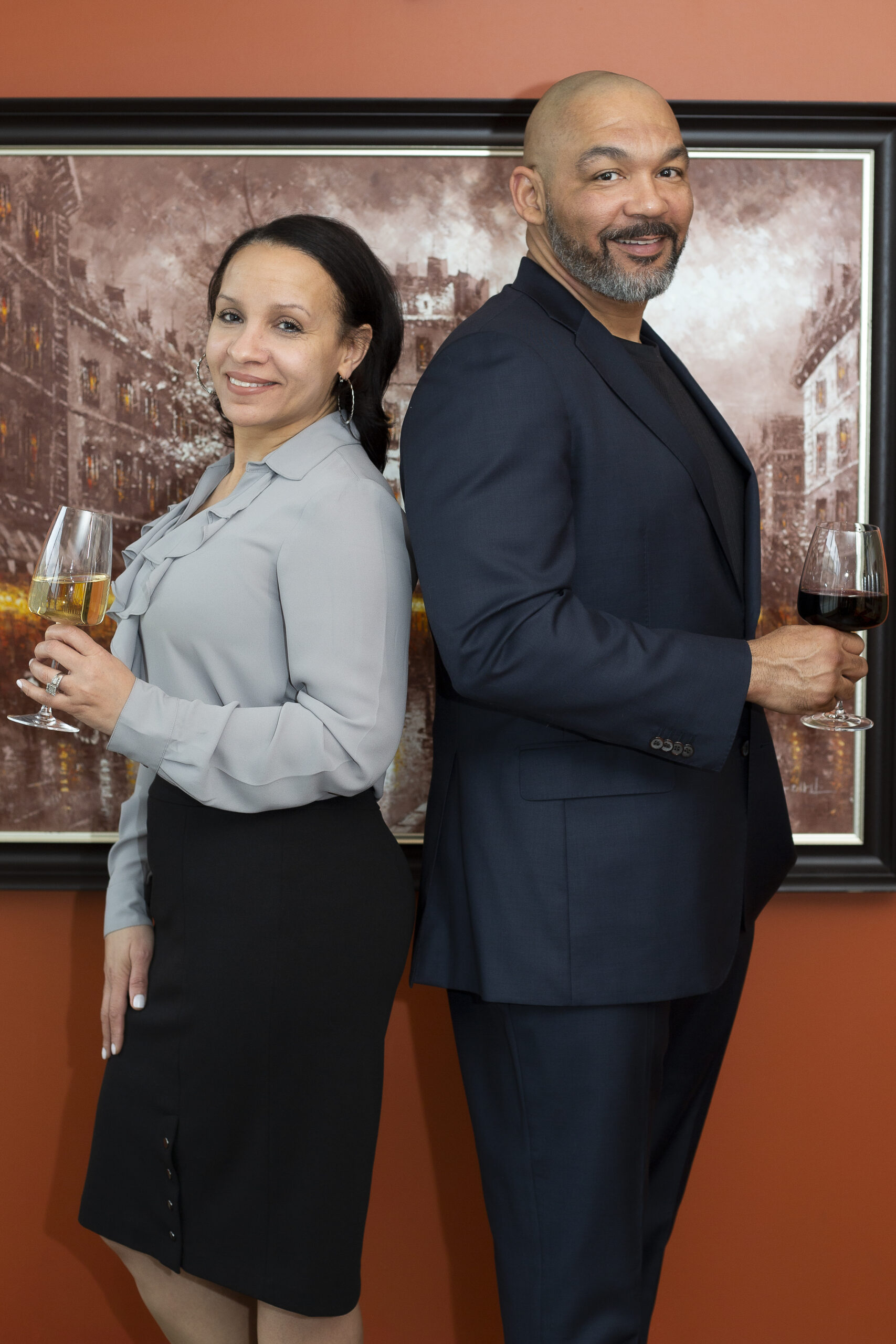 Vintrendi Wine Company evolved from its predecessor company, Vanguard Beverage. Vanguard Beverage was a boutique wine and spirits distribution company that operated in the Chicago area from 2010 to late 2013.   It was a small company started by our founder, an adult beverage industry professional that decided to fill a void in the wine business.  While working in sales for the area's major liquor distributors, our founder and winemaker realized that consumers were often confused when they began to explore the vast world of wine.
To change that situation, he developed a team of industry professionals and established Vanguard Beverage as the company with a portfolio of great tasting, easy to drink and approachable wines. His distribution company represented wine brands by various wineries but the brands didn't always reflect the type of wines they hoped to offer to consumers. He began having wines created to match his vision but ultimately, he wanted to hand craft the wines himself to reflect his taste and cultural influences. It became evident that in order to completely realize his vision of what wine could be, he would have to craft the wines himself from start to finish. He had to become the winemaker. At that point the idea for Vintrendi Wine Company was born.
Find Us In Your Neighborhood
Select Vintrendi wines can be purchased at retail stores near you. (If your local store doesn't carry our wines, you can request them.)
We look forward to welcoming you to our winery and sharing our passion for wine with you. Plan your visit today and prepare for an unforgettable wine experience that will tantalize your senses and leave you with lasting memories.
We're thrilled to invite you to visit us in-person at our winery! Located in a beautiful setting, our winery offers the perfect escape from the hustle and bustle of everyday life.
Our wine tastings are the perfect way to sample our wines and discover different wine styles. Our friendly and knowledgeable staff will answer any questions about our wines or venue.
BYOM (Bring Your Own Meal) or your favorite snacks and enjoy one of our exciting events. We host live music events, fun activities, and educational events within our Tasting Room.
This Tribute Thursday series runs every 1st and 3rd Thursday of the month. Enjoy live musical tributes to R&B and Soul's greatest singers each event. Experience The Band Affiner featuring Dion on vocals. This week's tribute: Dave Holister & Johnny Gill!
($10 cover (at the door only) PLUS a two (2) drink minimum [plus gratuity].  BYOF with a $3/ person plating fee.)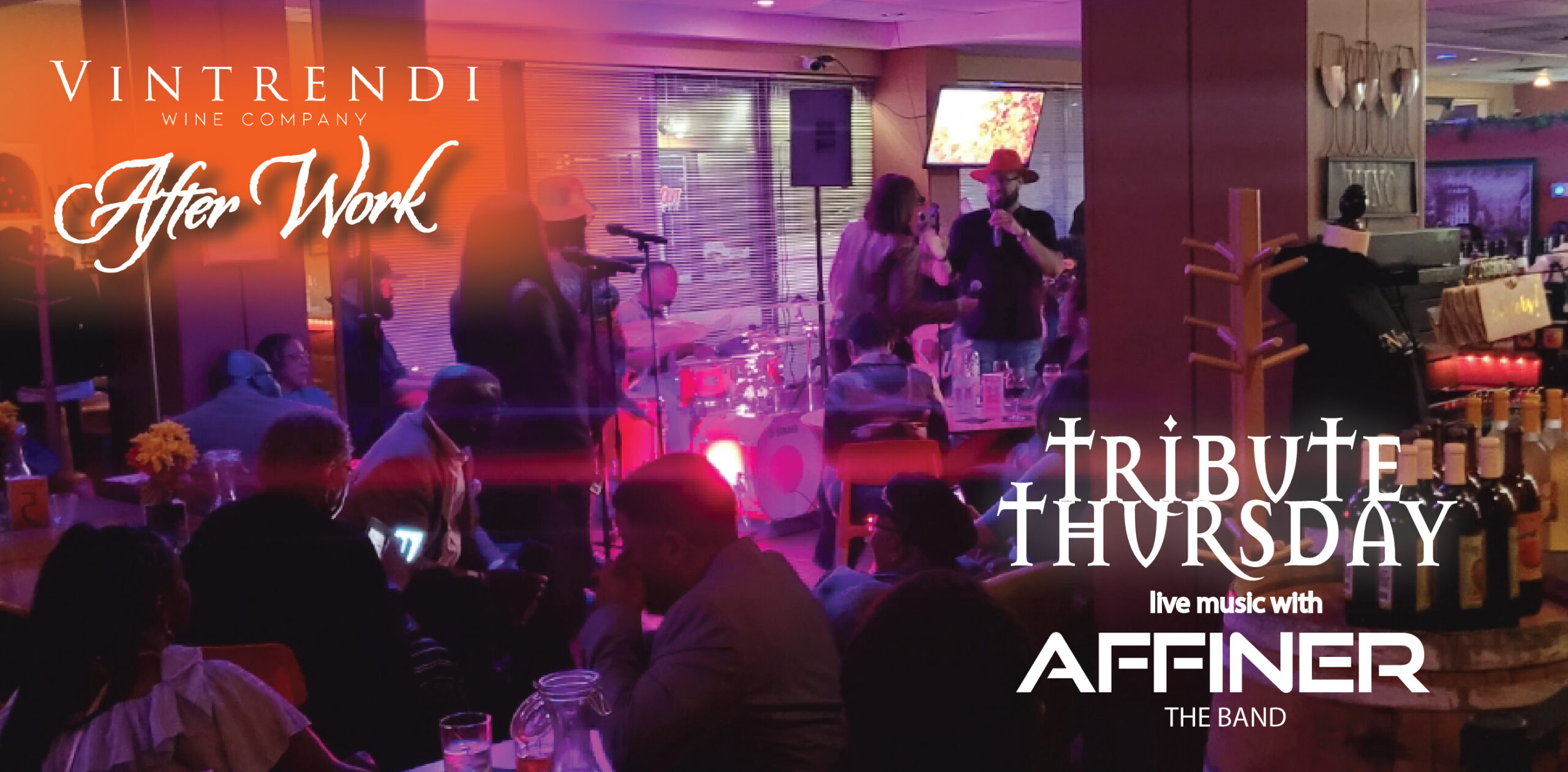 Vintrendi After Dark continues with special Live DJ events every Second Saturday. Live DJ's spinning old and new-school House Music, R&B or Neo Soul at the winery every month. Come out sip wine or a cocktail and move your body at our House!
(Two (2) drink minimum plus gratuity].  BYOF with a $3/ person plating fee.)
This weeks featured mixologist: DJ Jesenuf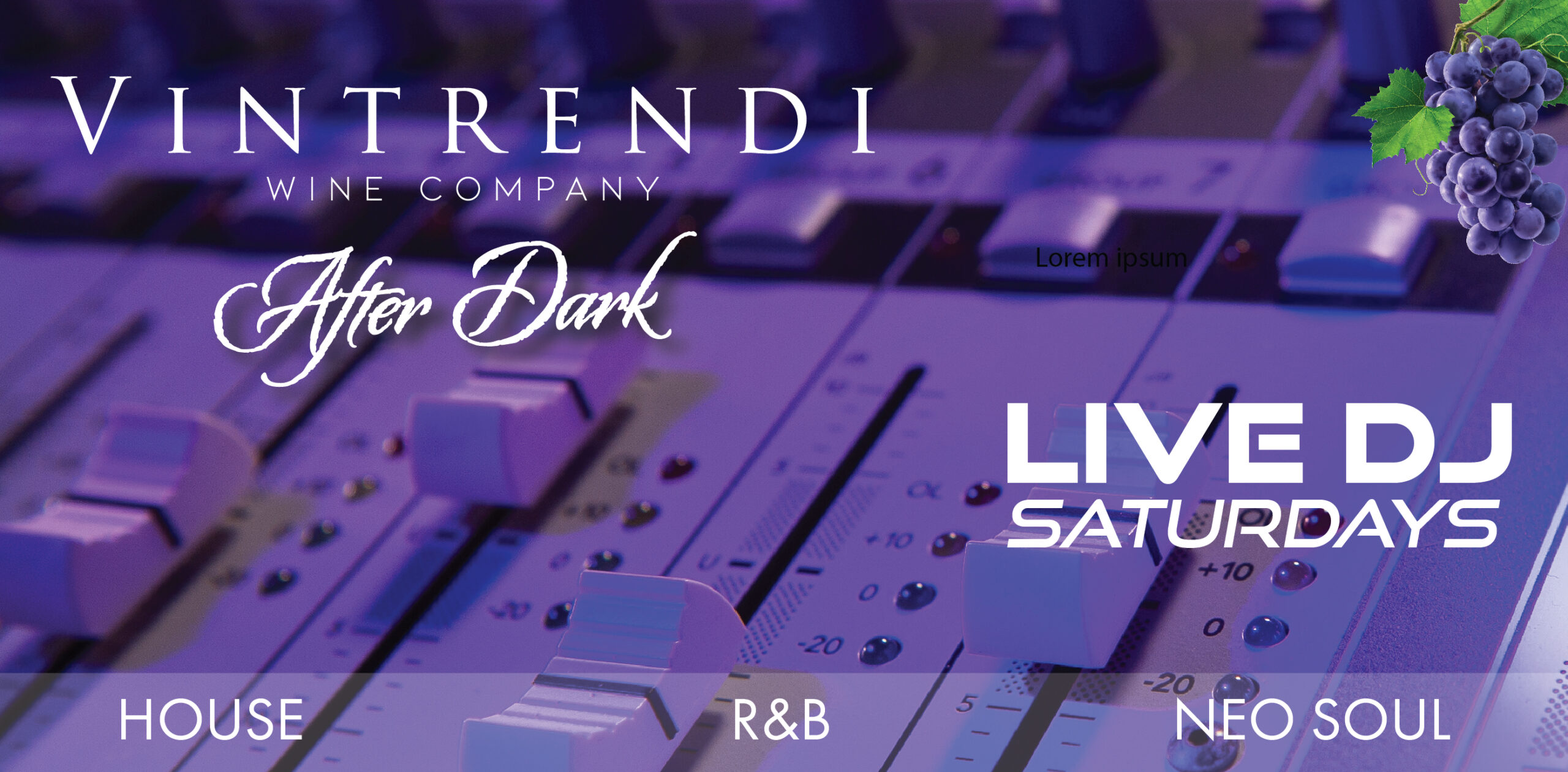 Vintrendi Annual Hallowine Festival
Join us for our 4th Annual Hallowine Festival! Put on a costume and come out to Vintrendi Wines for a ghoulish time.
A live DJ will be spinning House, R&B, and Hip Hop until midnight! Costumes strongly encouraged. There will be a contest for best costume.
**Tickets will be available soon so start getting your group of goblins together now!
More info to come later!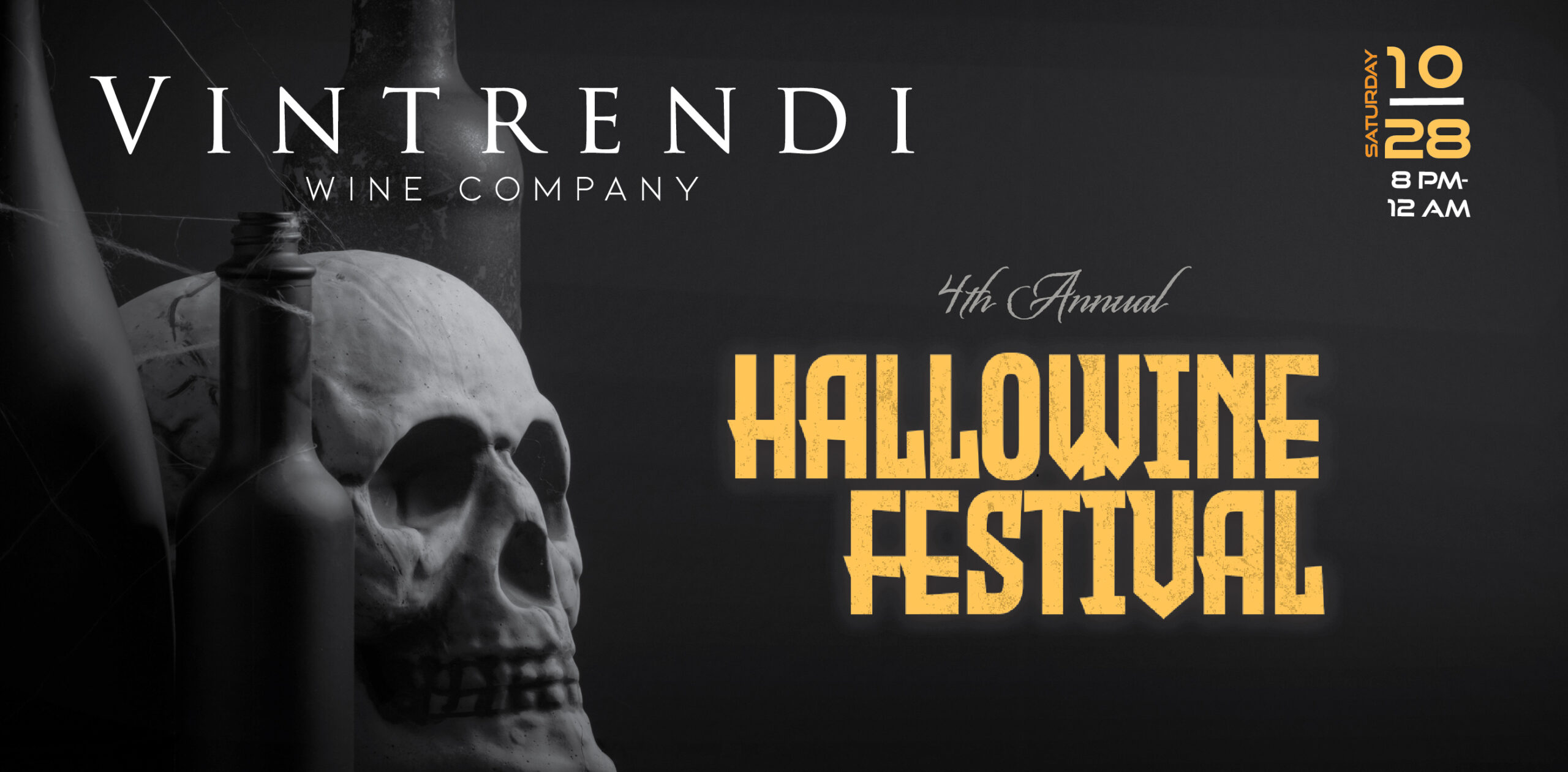 Are you interested in teaching your friends a thing or two about wine? Join us for our fun and educational guided wine tasting. Leave with the knowledge of a novice with a few new wine bottles to stock your shelves.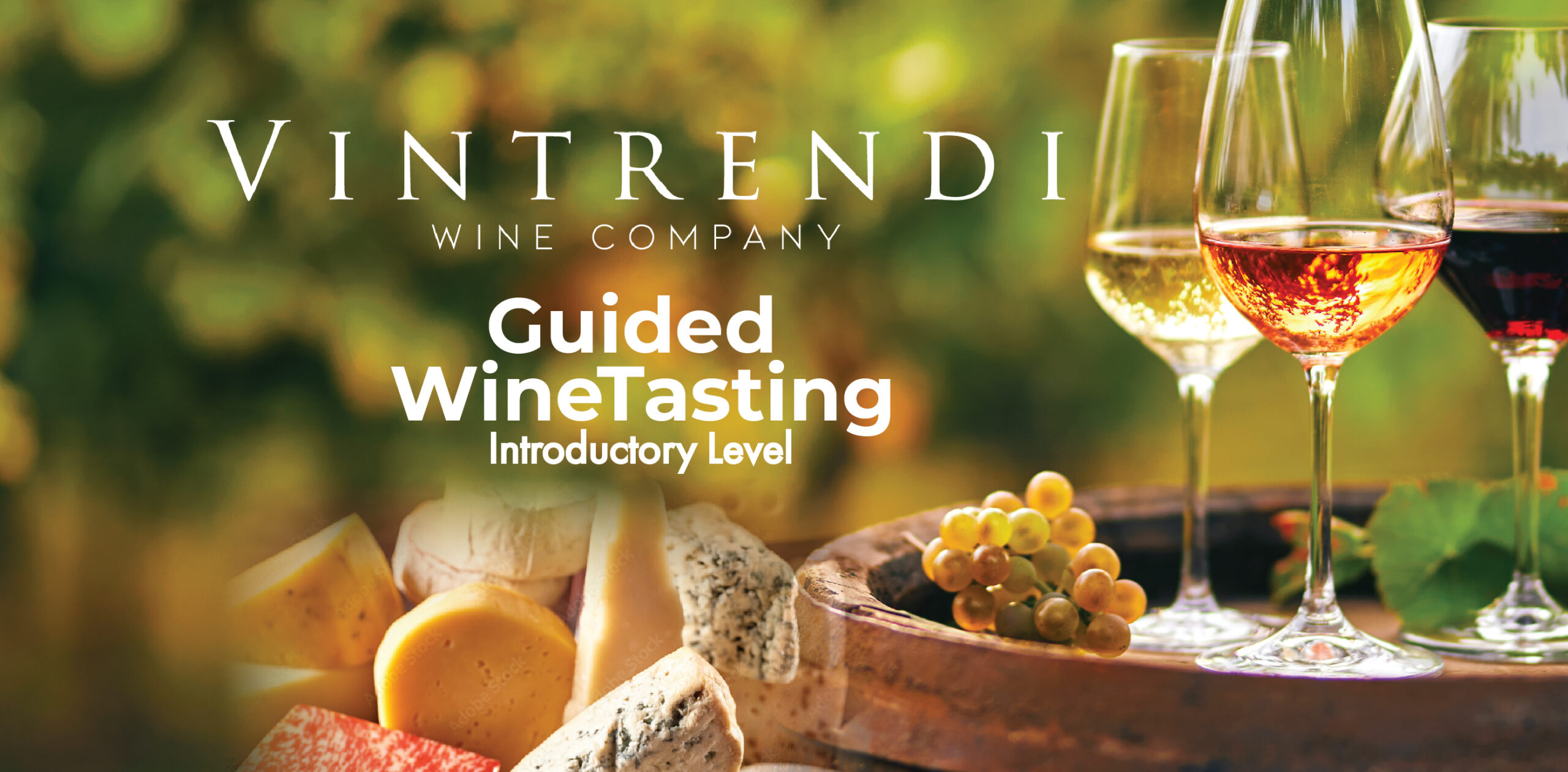 The Paint & Sip experience will be enhanced with the artisan wines produced by Vintrendi Wine Company.
The class fee provides for the materials to construct your masterpiece during a 3-hour class (including a mix and mingle session), two glasses of select Vintrendi Wines plus charcuterie boards to nibble from a selection of meats, cheeses, crackers, spreads and fruit. ($65/person)