Welcome to our micro-winery in Downtown Park Forest where we produce small batch, boutique wines and bottle them on-site. We offer a tasting room and a wine bar/lounge on the premises.
We offer small bites and hors d'oeuvres to compliment your visit while you get to know our wines. Come for wine by the glass or do a wine tasting flight. Flights consist of your choice of up to four wine selections and they are served with cheese, crackers and fresh fruit. Please see our food and wine menu for details and pricing. In addition, we offer a select bar showcasing top shelf liquors as well.
We welcome you to visit for dates, girls' night out, book clubs, meetings and celebrations, you name it!
Last seating is always 1 hr before closing
*No split bills on parties of four or more.
*15% minimum gratuity on all wine-in visits.
*18% on groups of six or more.
*All wine-in patrons must be over 21 years old
Reservations
Reservations aren't required but they are accepted with a pre-payment. We encourage reservations for groups of four to ten guests. Click the link below in order to reserve a table
Check the Schedule of Events prior to visiting to make sure the tasting room is open for regular business, special events or closed for a private event.
---
Click here to view our full menu and wine list: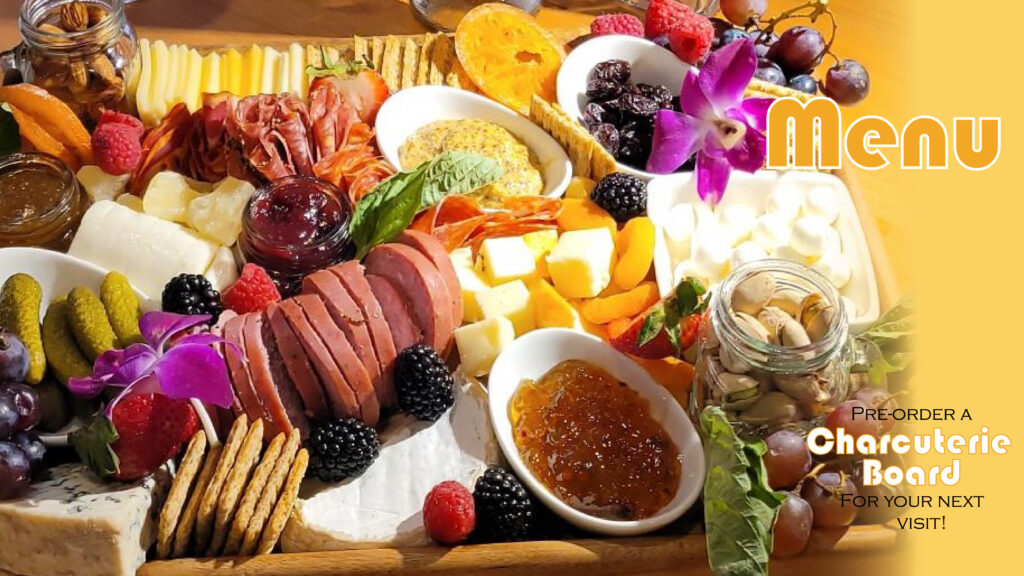 ---
Join our email list for newsletters, events, and specials!