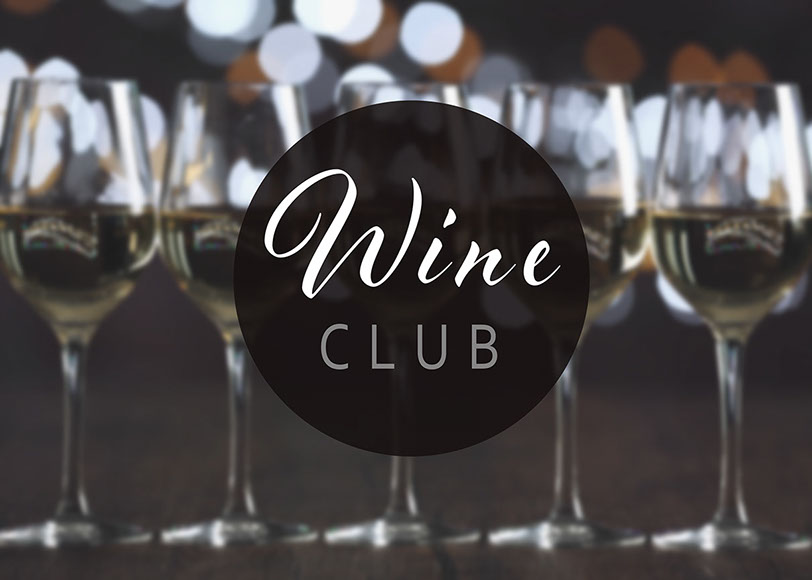 Dry/ Semi-sweet Wine Club
-3 bottles (mix and match) each month for $30+tax.
Vintrendi Cellars Cabernet Sauvignon and Chardonnay are subject to an up-charge. ($15 savings)
Sweet Wine Club
-2 bottles (mix and match) each month for $25+tax.
Vine Candy Chocolate-cherry, Vintrendi Winter Wine and Vintrendi Summertime Chi and Vintrendi Sangria is subject to an up-charge. ($5 savings)
Vintrendi Vibe Specialty Wine Club
-3 bottles (mix and match) each month for $60+tax. ($15 savings)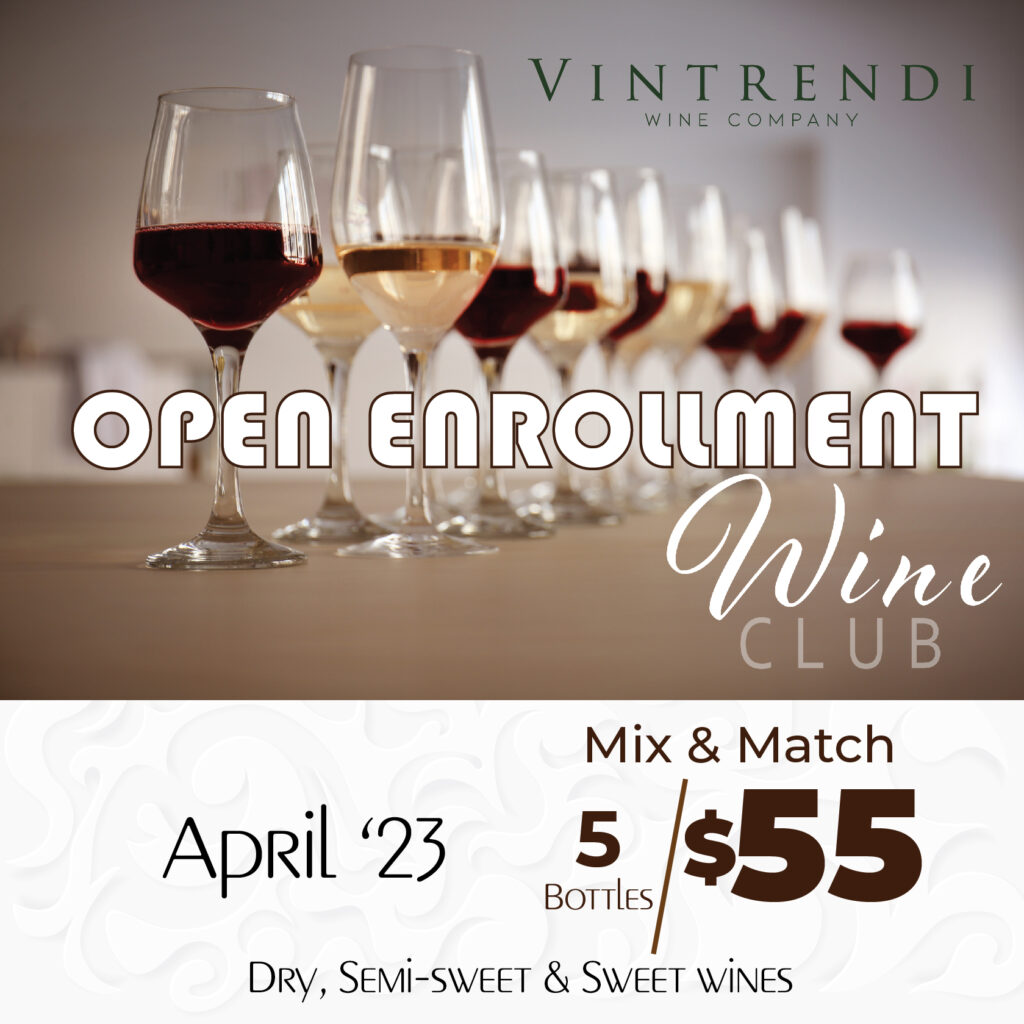 *Pricing is only available monthly via wine club or feature pricing.
Click below to download the Vintrendi Wine Club Credit Card Authorization Form.
Please complete the form and return it to wineclub@vintrendiwines.com
---
Membership Benefits
•Choose wines in your membership package monthly
•Complimentary birthday gift
•10% off on admission to ticketed activities (ex. paint & sips/ knit & sips)
*You can cancel at any time prior to your billing date.
**Reactivation fee of $10 is required to reactivate Club memberships.
Please note:
*Once monthly fee has been charged, it can not be refunded
*Monthly charges will occur every month on the date you choose. We do not pro-rate your membership.
*Delivery charges and out-of-state FedEx shipping to authorized destinations will be billed separately. If you choose to have your wine delivered or shipped elsewhere for the month, you must contact us by text or email to arrange logistics.