Founder and Winemaker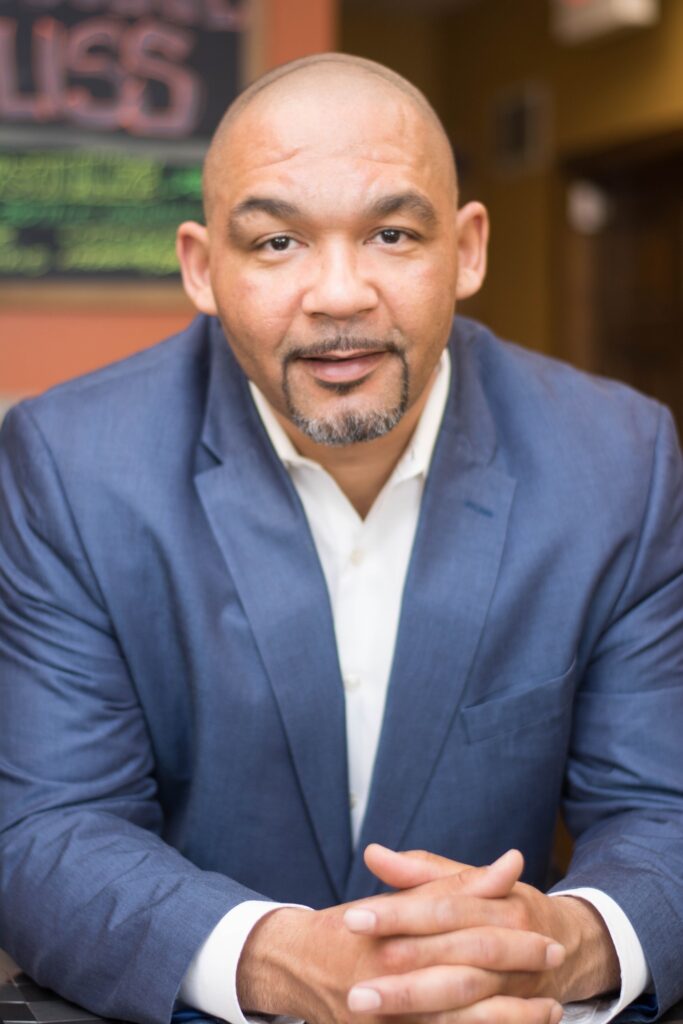 Rick Nesbitt has over 20 years of experience in the wine and spirits industry. He has worked as a salesperson at the largest alcoholic beverage distributors in Illinois over the past two decades. His career in the liquor industry began in the fall of 1998, a couple of years after graduating from Northern Illinois University. In his first alcoholic beverage sales role, he learned the basics of merchandising and executing wine floor programs at major chain stores. He quickly learned about the alcoholic beverage industry and excelled in his position but he wanted to learn the fine points of wine sales. He left Union Beverage and went on to become a sales representative in the Gallo Division of Romano Brothers Beverage Company.
The Gallo salesperson training was widely considered to be the best in the industry. Therefore, Rick eagerly accepted the opportunity to learn the finer points of the beverage sales process. During his years selling Gallo brands, he excelled consistently, exceeding quotas while developing strong relationships with chain and independent accounts in the Chicago Metropolitan area.
Over the years, corporate consolidation took its toll on the wine and spirits industry in the early 2000's and continues to this day. A constant shuffling of alcoholic brands from one distributor to another had become commonplace in the business and created an unstable environment in the distribution arena. Our founder found himself the victim of a couple of mergers and product line changes. Some of these changes led to sales roles with bigger responsibility for markets that generated millions in sales at Johnson Brothers Liquor Company and ultimately Stoller Wholesale Wine & Spirits. Other changes resulted in layoffs or revenue fluctuations on a personal level but that was the nature of the business.
While at Stoller, a boutique distributor in the adult beverage industry, our founder gained a new outlook on the liquor industry. Stoller Wholesale was different from the other liquor "houses". Since the company was somewhat smaller than the larger corporations that dominated the Chicago market; it provided Rick more exposure to hand-made, artisanal wine and spirits brands. These were the types of products that were from foreign countries or only available at high-end liquor outlets. He became an expert at building new, remarkable wine and spirits brands. While expanding his knowledge base he recognized the opportunity to further expose consumers to brands similar to the ones he had the opportunity to experience.
Eventually, it became apparent that he was ready to conquer new heights. He realized that his past sales career would be instrumental if he would start a niche wine and spirits distribution company. He used his relationships in the marketplace to attract suppliers and ultimately, to brand his own products. After many years learning supplier development processes due to many winery visits and presentations, he learned the basic methods of producing great tasting wine and wine-based beverages. It became his mission to produce easy to drink wines for everyday consumers. He didn't realize it at the time, but years of hosting wine tasting events and collecting customer data proved to be invaluable market insight. He believed he could produce the products that people had been asking for but not getting in terms of flavor and/or packaging.
He then started Vanguard Beverage, a boutique wine and spirits distribution company that operated in the Chicago area from 2009 to late 2013. It was a small company started by an industry veteran that decided to fill a void in the wine business. While working in sales for the area's major liquor distributors, Mr. Nesbitt realized that consumers were often confused when they began to explore the vast world of wine. He then set out on a mission to de-mystify the wine discovery process with approachable, easy to drink, wines and everyday language With the help of other industry collegues, they educated many consumers on the basics of the wine drinking experience and styles of wines. As time went on, he realized that in order to completely achieve his goal, he would have to become the manufacturer of the company's wine portfolio. He decided to shutter the doors on the Vanguard Beverage and to devote his time and efforts to fine tuning his wine making knowledge. Four- years later, he established the Vintrendi Wine Company, a micro-winery with a range of new age wines.
Currently, Rick serves as the CEO, winemaker and creative engine that drives the Vintrendi Wine Company experience. His hard work and dedication to his craft has garnished accolades from patrons and the local business community. In Fall 2021, Rick was named one of the Chicago Defender's Men of Excellence and also Business Person of the Year by the Village of Park Forest as well as media exposure on NBC 5's television show, N'Digo, as well as being featured on WVON radio segments. As for the future, expect the unexpected as he strives to bring our patrons value and innovation as we take control of the narrative and direction of the adult beverage arena as we turn the page to a new chapter in the book.